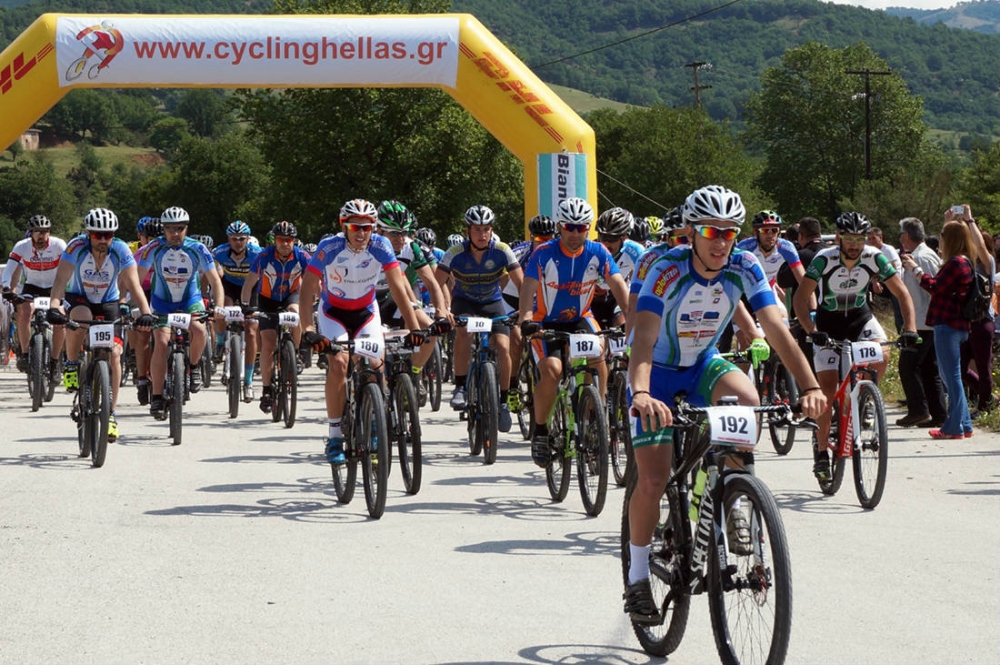 Race Declaration Registered Athletes
Cycling Hellas, Cycling Sports Club, PINEIOS, the Region of Thessaly and the Municipality of Meteora (Kalampaka) co – organize the Panhellenic MTB Cycling race, under the registered name 3rd Meteora MTB race 2018 – Vasilis Eustathiou for the third consecutive year. The race will take place in the picturesque area of Meteora and it is dedicated to the memory of the Athlete and Friend Vasilis Eustathiou, as a tribute to Vasilis and his family.
The aim of the event is twofold. On the first place is to give prominence to the aesthetic beauty of Meteora city and secondly to give boost to the cycling culture and to designate both the bicycle and the sport of mountain biking.
Supporters of the race are: the Climbing Club of Kalampaka and the Runners Club of Kalampaka.
The race is carried out under the regulations of the Hellenic Cycling Federation and the UCI.

The start is given in the Kastraki square and following two courses. One of 18km and one of 32 km. After successively passing through continuous single track on dirt around the sacred rocks of Meteora, it is completed at the initial point.
The course is entirely on dirt with single track percentage over 80%.
The course of the race and the elevation profile
18km course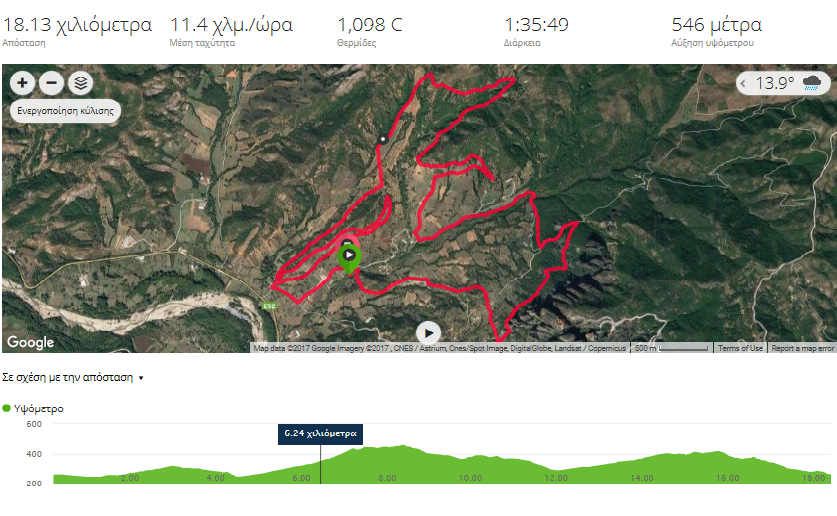 32km course