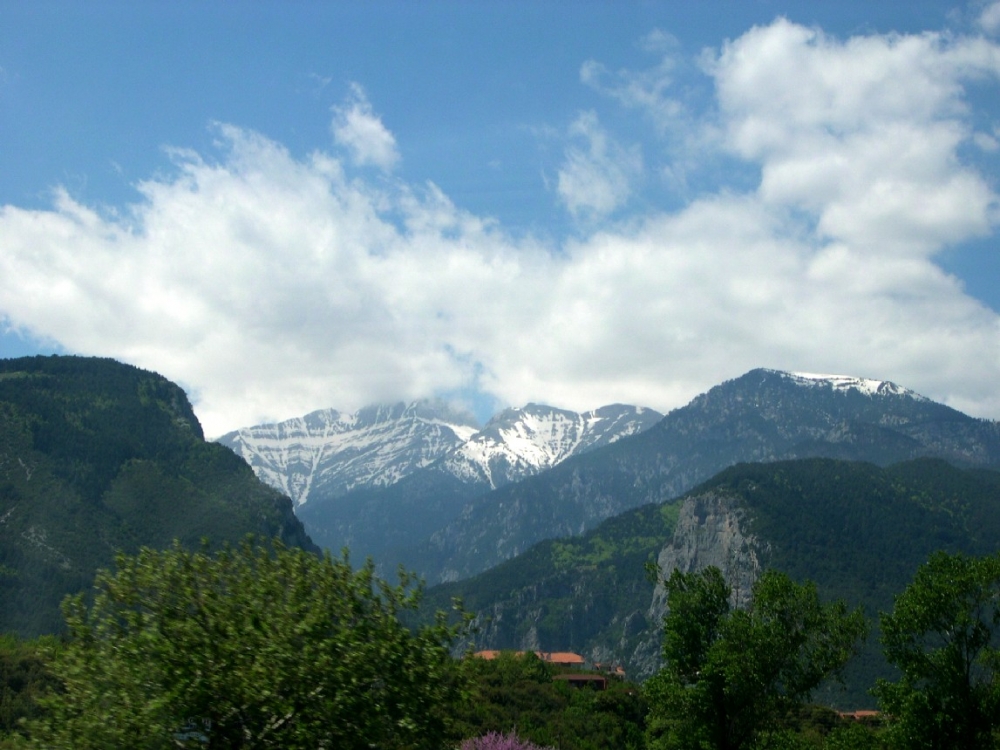 Pierias' beaches is a our base, we start early in the morning the cycling daily excursion of 86 kilometres to get to know the feet of Olympus and its mountain villages. We head to Litochoro, Leptokarya, Platamonas, and from there we start climbing for Kallipefki. In between, we pass the picturesque mountain village of Palios Panteleimonas, making a short stop for rest to admire the wonderful view to the feet of Olympus and the sea spreading before us!
We continue climbing leaving behind the mountainous Ano Skotina. Next stop to regroup and take photographs is the position Patomeni, some 2 kilometres from Kallipefki of Thessalian Olympus. We continue our way moving to the country road of Larissa to Kalipefki passing some kilometres outside the village of Karya. We take the downhill road of some 25 kilometres for Leptokarya. The ride of 86 kilometres is concluded at the initial point.
The excursion is concluded with commemorative photos and greetings. at Litochoro. If you like we enjoy a meal at a traditional greek taverna.
Indicative price for a full meal 10 or 15 euros/person.
Come with us, we guarantee wonderful view and an unforgettable experience!
Cyclinghellas will provide the necessary equipment (toolbox, inner tubes, pump) for the "bicycle's good health" and first aid kit, water supply and small resupply for the cyclist's good health,in the accompanying car.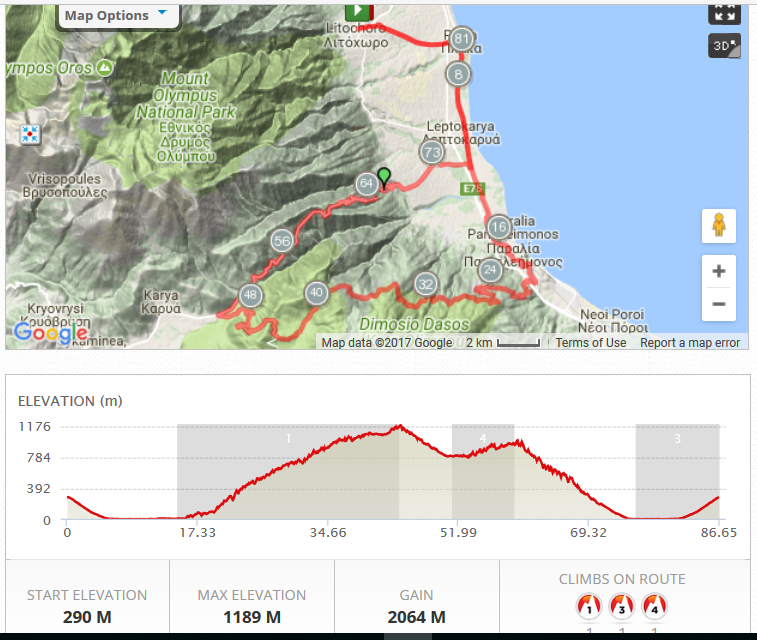 SCHEDULE
8.30 The cyclists' group starts climbing.
14.00-15.00 Swimming