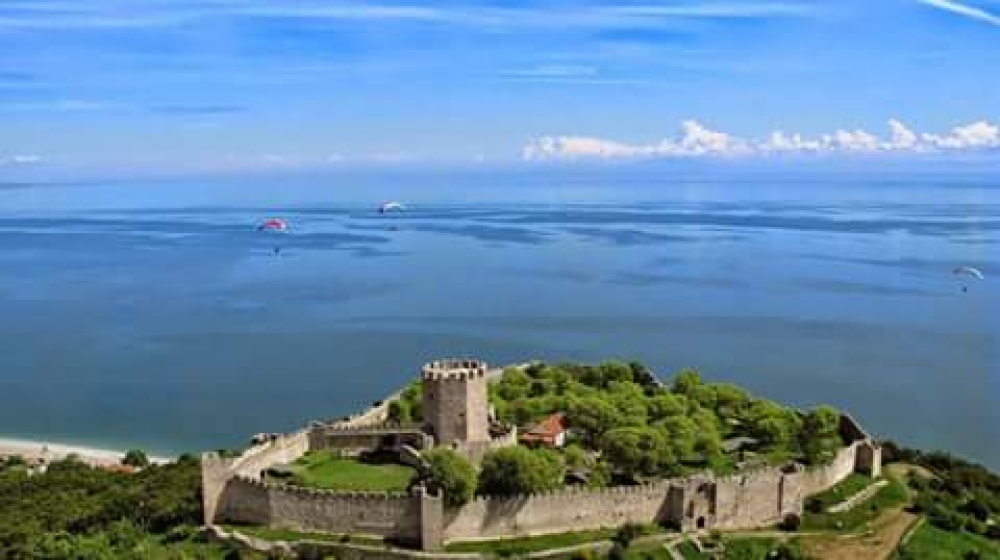 We start early in the morning from our hotel and we ride our bikes to the noticeable archaeological area of DION, which lays in the base of mount Olympus. After the tour is completed we get back to our bikes, so as to ride by the sea for 66 kilometers passing by all the coastline villages.
We pass by Plaka, Leptokarya, Skotina and at the same time we enjoy all the awarded coasts of Pieria on our left and the base of the mythical mount of Olympus on our right. As soon as we reach the outskirts of Platamona we will make a stop to admire the famous Venetian castle dated back in the 10th century, which is strategically located in the area.
We admire the beautiful view and then we continue our cycling route until we reach the village Neoi Poroi. The majestic route gets completed as soon as we return to Leptokarya by bike or bus.
SCHEDULE
8:30 Departure for Dion with road bikes
9:30 We begin our guided tour to the archeological area of Dion
11:30 We start our road bike trip into the wonderful shores.