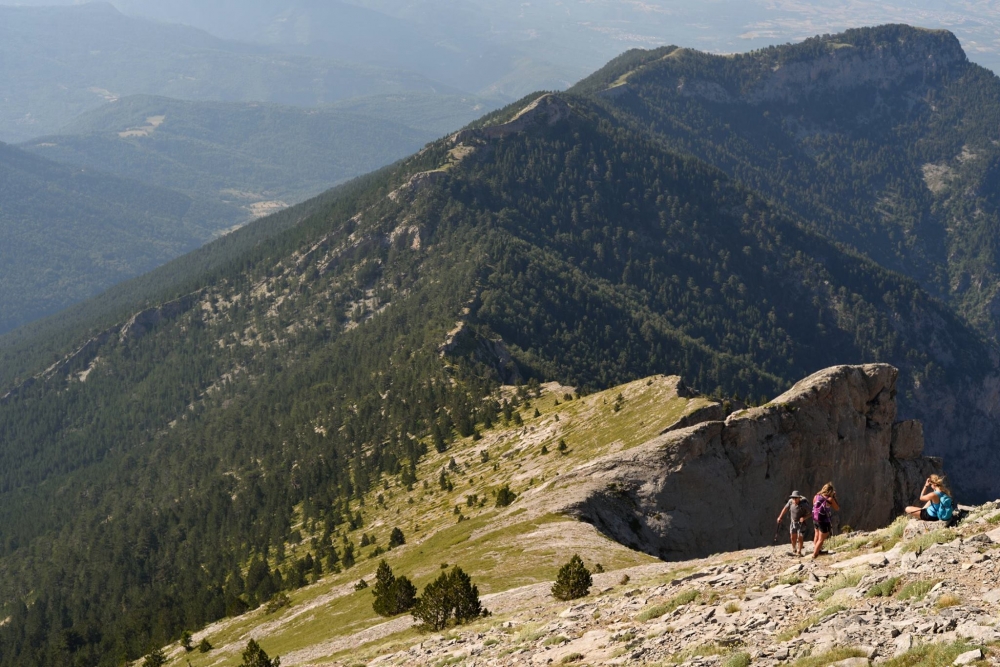 Our classic ascent begins from the position Prionia on 1000m.By following the excellent marking of the E4 path, rhythmically climbing in rich and dense vegetation, we arrive to the most hospitable and popular refuge of Greece, the Spilios Agapitos refuge at an altitude of 2100m. As our pulses increase from the intense effort, it is a good opportunity for small intermediate stops to rest, gather strength and take photos in an incredible view!
In the heart of the area Mavrologgos, the Agapitos refuge constitutes and exceptional natural "terrace" surrounded by impressive centenarian trees resisting to bad weather with all their might. There we will enjoy a snack and coffee with a view of the massif and the beaches of Litochoro.
Estimated time is about 3-4 hours. We return to Prionia by the same path.
The hiking tour is concluded at Litochoro. If you like we enjoy a meal at a traditional greek taverna.
Indicative price for a full meal 10 or 15 euros/person
Come with us, we guarantee wonderful view and an unforgettable experience!