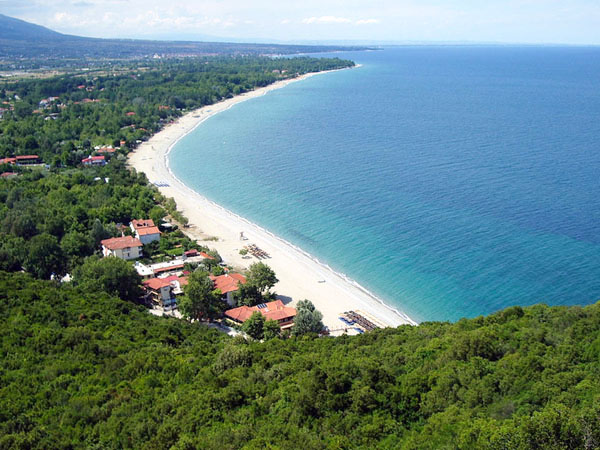 According to tradition, the village owes its name either to the numerous plane trees that are all over the place or its long coastline. The people in Platamonas are mainly occupied in touristic businesses, since the area is famous for its awarded beaches, its seafood taverns and its bars. One can also find luxurious hotels, rooms to let and campings. There are also a lot of shops selling folklore art.
The port of Platamonas is a touristic attraction that is located in an advantageous place in the Aegean Sea and it hosts numerous cruisers.
Above Platamonas one can admire the Venetian Castle. The castle of Platamonas is actually a castle – city of the mid Byzantine period (10th century A.C.). It is built at the south east foothills of Olympus Mountain, in a rather strategic position that was used to control the road that connects Macedonia – Thessaly – South Greece. It is preserved in a very good condition and it is used for summer festivals.
The village of Platamonas is 7 km far from the traditional village of Palaios Panteleimonas, which is also a popular destination due to its marvelous views, the numerous restaurants and small hotels.